To read the full article by Jody Jenkins, click HERE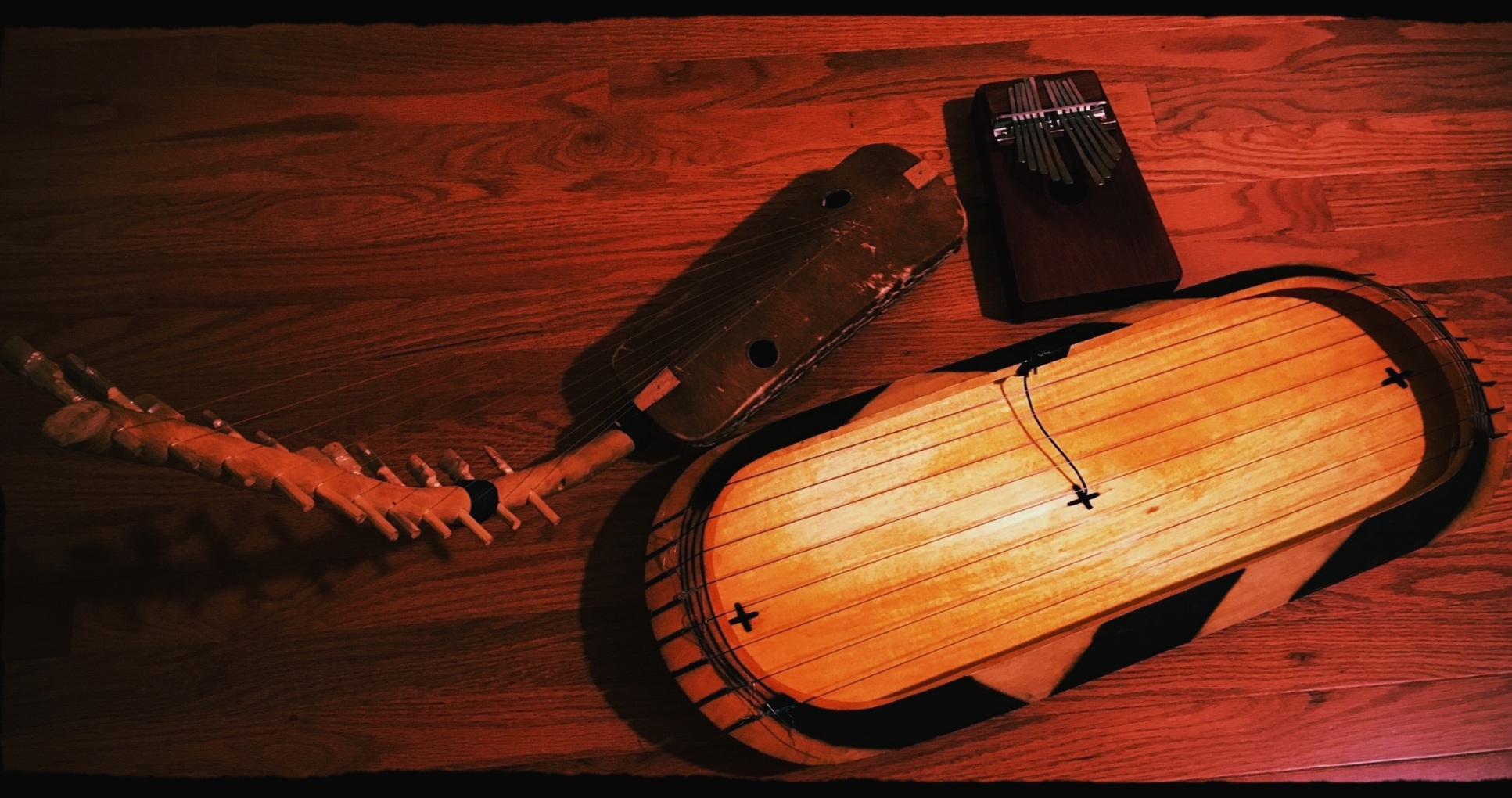 It doesn't take long for Zikina to get you dancing, clapping along, smiling, and savoring the beauty of the present moment. First, you might start with curiosity when Uganda native Gideon Ampeire draws you in with a variety of traditional East African instruments rarely found in the US, including enanga (zither), adungu (harp), and kalimba (thumb piano)- all of which he builds himself.
Once your interest is piqued by the instruments, you'll quickly discover that there's so much more to the band beyond basic novelty. Mike Cardozo (also of Gokh-Bi System) uses his guitar to improvise intricate melodic conversations with Gideon and dances through the beat with punchy rhythmic lines. Roston Kirk on bass and Kade Parkin on drums weave a sonic landscape that flows seamlessly from intense grooves to joyous dance beats to dreamy textures. Gideon's vocals cut powerfully through the fabric or float lightly above. It all adds up to something completely new and unique, yet immediately accessible.
Zikina Biography
Gideon Ampeire has been performing internationally for almost 20 years as a bandleader, instrumentalist, singer, dancer, educator, and master instrument maker. For over a decade, he has been the leader of Echo Uganda, a group that has spread traditional Ugandan folk music throughout the northeast US and beyond, including an appearance at the United Nations. In 2015, Gideon met up with western MA producer and guitarist Mike Cardozo, who has performed and recorded for nearly a decade in a variety of acts including Gokh-Bi System and Cold Duck Complex. Gideon and Mike shared the bond of having studied West African drumming at Wesleyan University under legendary professor Abraham Adzenyah. Berklee School of Music graduate Roston Kirk and western MA drummer Kade Parkin rounded out the group, and what began as a casual set of jam sessions started to progress into something special that stretched musical boundaries in a unique way. Today, Gideon, Mike, Roston and Kade are always forging ahead, continuing to imaginatively blend Gideon's musical and cultural heritage with the wide palette of sounds and ideas that each member brings to the table.